VELMIRO HEIGHTS CONSOLACION-CEBU
SOON ….  THIS 4TH QUARTER OF 2022!!!!
Velmiro Heights Consolacion is the newest modern mid-range housing development in the Tolo-Tolo, Consolacion, Cebu,  situated on a hill with friendly rolling terrain and a wide breathtaking view of the Cebu coast. It is only 2 kilometers away from the national road, a few minutes away to SM Consolacion, Banks, Mendero Hospital, and commercial centers in Consolacion.
Houses and lots in Velmiro Heights Consolacion are designed in contemporary architecture to maximize the natural view and cool climate. The design aspires to bring optimal aesthetic, social, and financial value to future homeowners. The home features bold clean lines and simple volumes with accents of warmth.
PROJECT OVERVIEW:
LAND AREA: 10 Hectares Development
With Flat &  Inclined Area
NUMBER OF HOUSES:  375 Beautiful Single-Detached Houses
LANDMARK: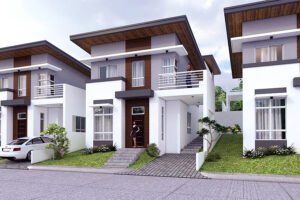 RESERVATION CAN BE DONE THRU ONLINE TRANSACTIONS, REQUIREMENTS ARE:
CLI Buyers Info. Sheet – to be filled up completely and affix signature on the 3rd page .
Official CLI SPA – this is a requirement if the buyer is not present during the reservation transaction; to be filled up completely with the Principal buyer's name and signature.
1 primary ID with 3 specimen signatures ( both spouses if married )
Proof of TIN like BIR ID or ITR or  BIR Form 1904 or COR ( both spouses if married )
Reservation Fee 
TO FOLLOW: 
Birth Certificate ( if single ) – NSO or PSA copy only
Birth Certificate both spouses and Married Certificate ( if married  ) – NSO or PSA copy only
Proof of Income ( COE or ITR or 3 months latest pay slips)
Notarized SPA if applicable
Signed Contract To Sell
Post-dated checks
HOME is WHERE our STORY BEGINS….
How to start??
I am willing to help you, for your real estate needs.
 Jean P. Amancia
Real Estate Salesperson
DHSUD CVRFO-A Lic: 12-18-0185
Email: luckyjean0716@gmail.com
Facebook: https://www.facebook.com/glennjean.amancia
Website: https://cebuamanciaproperties.amancialandrealty.com/
 Our team of Amancialand Realty….
 We can help you process your housing loan, MECO/VECO & WATER Connections..
View all my Listings of House and Lot  for sale in Cebu City, CEBU SOUTH PROJECTS  Talisay City, Minglanilla, Naga Cebu, San Fernando, Carcar City and Toledo City, Argao, CEBU NORTH PROJECTS Mandaue City, Consolacion, Liloan, Compostela, and Lapu-lapu City.
 Figures above are for illustration purposes only. Actual monthly installment and effective interest rate shall be indicated in your loan documents..